Art and travel go hand in hand. We often experience art through our travels, so why can't we experience travel through art? 
Art has the power to transport us, to spark our imagination, to let the mind wander. And talented artists from around the globe have captured the essence of some of the most beautiful cities in the world in original paintings and photographs. Some inspired by travels, others by their hometowns.
There's no doubt that art can be a window into different cultures and experiences. So if your travel plans have recently been cancelled, there's no need to worry – you can still experience some wonderful destinations through these incredible works. 
Follow us on a tour of the globe – through original artwork!
Experience the sunrise in Berlin
Berlin, Germany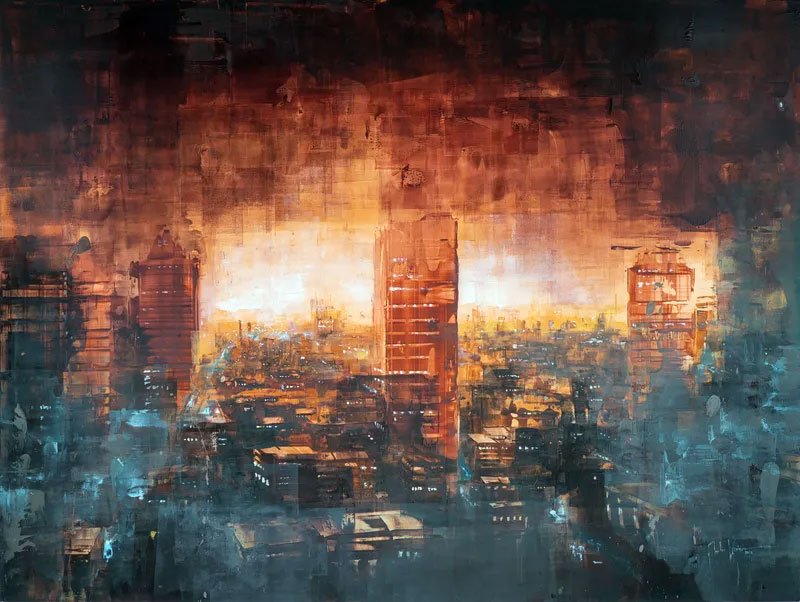 Berlin sunrise IV by Martin Köster
Oil on Wood Panel, 36" x 47.4"
If you can't wake up in Berlin, here's a close second. This work evokes the warmth of the busy German city, quiet in the early morning. The painter behind this piece, Martin Köster, says his works explore the captivating dance of lights and reflections on buildings and cars. "I am always happy to explore a new city and if I find exciting cityscapes, I paint them." says Köster. Berlin is a beautiful city known for its culture – from galleries to museums to the Opera or the Orchestra, Berlin is sure to inspire.
Bask in the vibrant warmth of Miami Beach
Miami, USA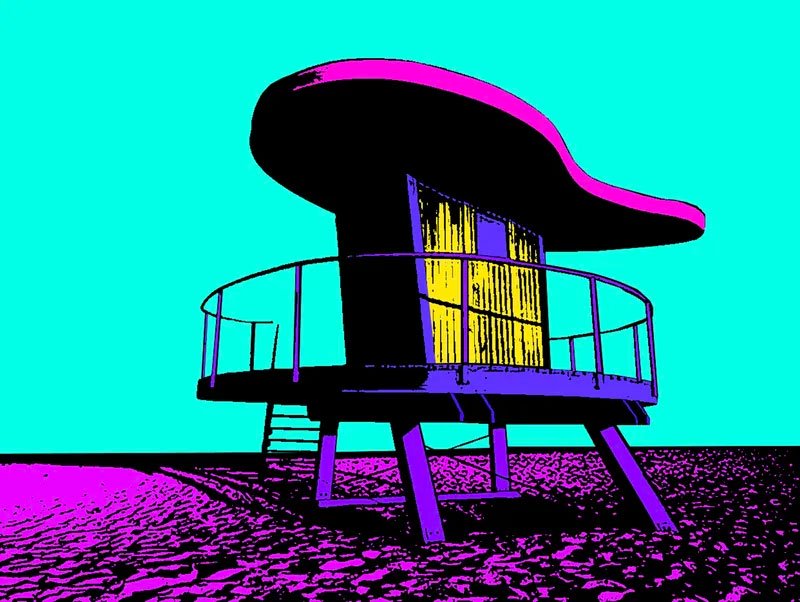 Miami Beach Lifeguard Stand #5. In – Cyan by Richard Scudder
Hand Printed Work, Screen, 38" x 50"
Miami is known as a vibrant city bustling with energy, color and culture. Beverly Hills based artist Richard Scudder captures just that in this multi-colored serigraph. Miami beach is central to arts and culture in South Florida, and attracts many creatives! The area is known for its Art Deco history and bright, pastel colored buildings. 
Take a stroll through the West Village in NYC!
New York City, USA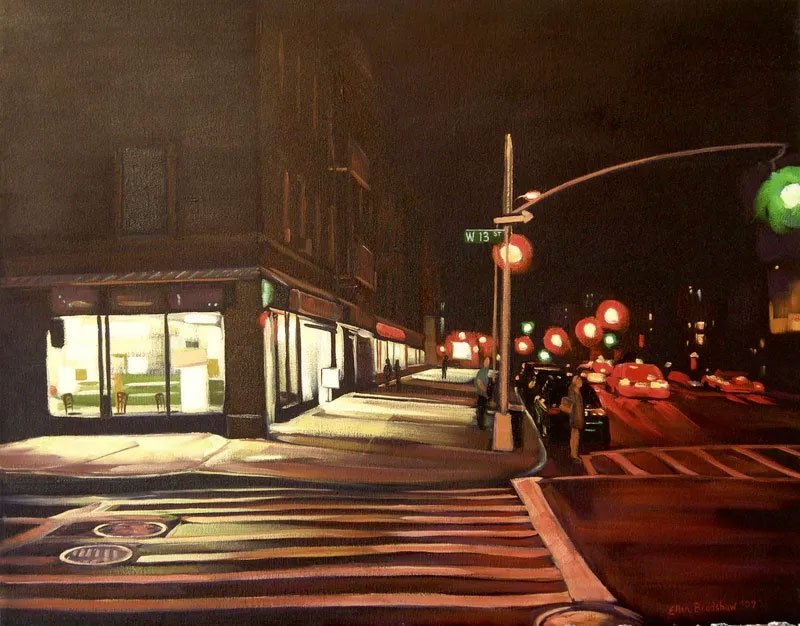 Nocturne, 13th St and 7th Ave by Ellen Bradshaw
Painting, Oil on Canvas, 22" x 28″
New York City is known for its busy streets and bright lights. NYC has even been described the cultural capital of the world! This oil painting by Ellen Bradshaw manages to evoke a sense of calm in a city that is known for its sense of hurry. "A walk through the West Village on a beautiful autumn night never ceases to amaze me, with the dark sky bringing out street lights, building lights, car lights and people in a play of color and design unique to New York City!" says Bradshaw. Only in New York!
Or maybe you'd prefer walking through Tuscan Vineyards?
Tuscany, Italy

Ring Around the Vines by Shawn Nelson Dahlstrom
Painting, Oil on Canvas, 18"x24"
Tuscany is a beautiful Italian city best known for its history and landscapes – as well as its magnificent vineyards. The region is home to some of Italy's best known vineyards. The influential city attracts visitors from all over the world who wish to experience Tuscany's unique and rich culture. This oil painting by Shawn Nelson Dahlstrom captures a Tuscan vineyard in brilliant autumn light. 
Look out on the London Cityscape
London, England

London, Looking West from the Shard by Stephen Mitchell
Painting, Acrylic on Canvas, 31.5" x 31.5"
London is famous for its long history and many attractions. The London skyline is also one of the city's iconic features, and there many places to view it from along the river. This acrylic painting shows London as seen from The View from The Shard. At more than 1000ft high, it's quite a view, attracting visitors from around the world! "I was especially drawn to paint this view as I loved the way the roads, rail tracks and river intertwined with each other and the urban landscape" says UK artists Stephen Mitchell of his work.
Need help finding the perfect piece of art? Reach out to work with a Zatista Expert Curator. We would love to help you navigate our collection!